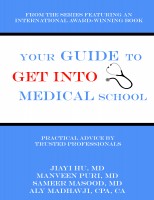 Your Guide to Get into Medical School
by

Aly Madhavji

,

Sameer Masood

,

Manveen Puri

, &

Jiayi Hu
(5.00 from 3 reviews)
Are you worried about your chances of getting into medical school? Don't worry, you are not alone. All of us have felt that way before and we have overcome various academic and life challenges to be where we are now. We truly understand what you are going through. In this guide, we share detailed stories of how each of us navigated our personal journeys to reach successful outcomes.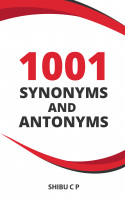 1001 Synonyms And Antonyms
by

Shibu c p
This book as an invaluable guide serves as an extensive resource and simplified, comprehensive and easy to understand.It comprises of up to date descriptions, usage and meaning of all the words and their synonyms and antonyms, helping readers to improve their vocabulary. The book is an excellent guide for those who aspire to excel in various entrance tests and competitive exams.