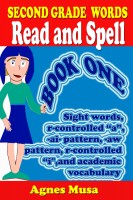 Second Grade Words Read And Spell Book One
by

Agnes Musa
This is book one of nine of the list of second grade basic reading and spelling words. The list includes the Dolchlist Sight Words, r-controlled "a", -ai- pattern, -aw pattern, r-controlled "i",and academic vocabulary.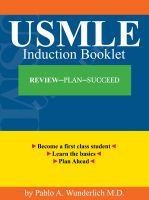 USMLE Induction Booklet
by

Pablo Andrés Wunderlich M.D.
Hello, dear colleague. I'm pleased you're reading this Induction booklet, because it means that you are willing to enter the battle against the USMLE with more force than ever. Learn the basics to defeat your ultimate foe--the USMLE: Focus-Balance-Success.