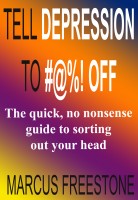 Tell Depression To #@%! Off
by

Marcus Freestone
Living with depression can be a real struggle with fear, confusion, self doubt, shame and guilt. This short, practical book examines what depression is and tells you how you can fight back and gain control of your thinking and emotions. It contains tips anyone can use that don't cost a single penny. Discover that a short walk has a better antidepressant effect on your brain than any medication.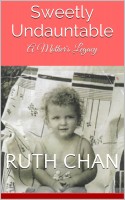 Sweetly Undauntable: A Mother's Legacy
by

Ruth Chan
This is a mother's very personal journal for her family to understand her strengths and weaknesses, and theirs. Written by Ruth Carrol Gagne` Chan at the age of 75, she created one home-printed color copy in a 3-inch binder for each of her children in 2009. She later gave permission to her daughter, Carma, to publish her memoirs online for suicide prevention.
Related Categories