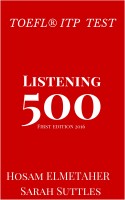 500 (Listening for the TOEFL® ITP Test)
by

Hosam Elmetaher
This textbook is designed to be used for a final review, a few days before the TOEFL® ITP test. Each page of the textbook contains different authentic sample TOEFL® ITP questions, audio scripts, new vocabulary words, explanations for the correct answers, TOEFL® ITP tips, English tips, online resources, and some fun ESL humor.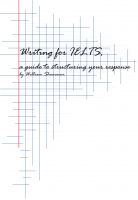 Writing for IELTS: a guide to structuring your response
by

William Shearmur
A detailed guide for those preparing to take the IELTS test. The book describes how to structure an essay; how to write different styles of letters; and how to analyse graphs. This book also contains examples writen by the author as well as students' work which are followed by detailed comments.
Related Categories