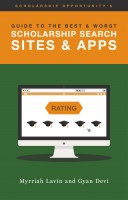 Scholarship Opportunity's Guide to the Best & Worst Scholarship Search Sites & Apps
Are you a student or parent searching for scholarships? Have you gone online only to find so much information you feel overwhelmed? This book saves you countless hours on sites that yield poor results in exchange for all your personal data. It reviews dozens of search sites, web portals, and mobile apps to help you select those with the best payoff.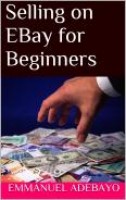 Selling on Ebay for Beginners
Selling on ebay is one of the most way to make extra income/cash because eBay is a global name and it attract millions of buyers and sellers daily. You too can start making extra income from eBay without huge starting fund and you don't need to source for any fund, the fund that you will start with is in your house, all you just need is between £30 - £50.