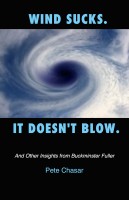 Wind Sucks. It Doesn't Blow. And Other Insights from Buckminster Fuller
by

Pete Chasar
(4.00 from 1 review)
This short, illustrated book is about the observations and insights of Buckminster Fuller. Though he's best remembered for the geodesic dome and Buckyballs, Fuller offered many thought-provoking ideas about evolution, history, technology and existence itself, including the observation that created the title for this book.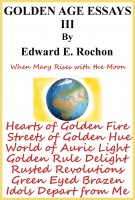 Golden Age Essays III
by

Edward E. Rochon
My third collection of essays covering diverse subjects: science & technology, economics, health & biology, ecology and theology. The title indicates a desire to bring man to a golden age, the desire of all sensible men throughout history. A little of this, a little of that to arrive there.