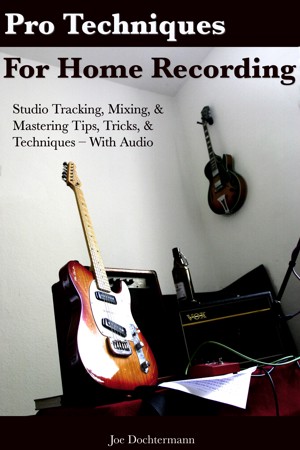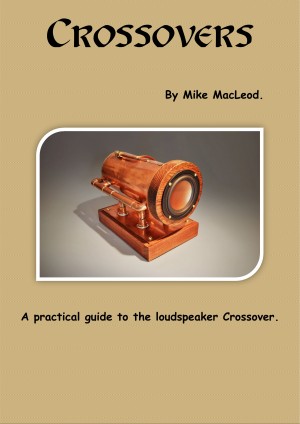 Crossovers - with free spreadsheet and workbook.
by

Michael MacLeod
A practical guide to loudspeaker crossover networks. New to loudspeaker crossover design, then this book is for you? Learn about designing and building crossovers. Maybe you just want to learn about crossovers or maybe tweak your existing loudspeakers, then this book is for you.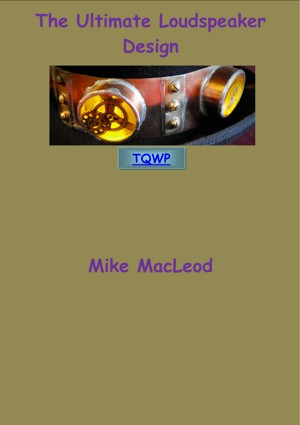 The Ultimate Loudspeaker Design
by

Michael MacLeod
A loudspeaker that stands head and shoulders above all others. A folded Voigt Tapered Quarter Wave Pipe with the 'trickest' crossover giving clarity never before heard with a sound stage that is alive and wider than the speakers themselves. Hear the brilliant midrange that makes instruments like the piano come alive or the sound of the strings being strummed on a classical guitar. Just imagine...