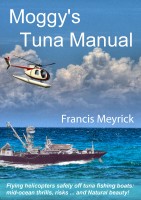 Moggy's Tuna Manual
by

Francis Meyrick
(5.00 from 4 reviews)
'Moggy's Tuna manual' is based on five years of experience flying helicopters off fishing boats in mid-ocean. Francis Meyrick describes the risks, the thrills and the beauty of nature, But his main emphasis is on safety: tips, anecdotes and techniques to fly safely and successfully. He dedicates his book "To all my tuna friends and in memory of too many guys who didn't make it home..."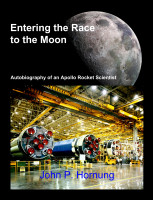 Entering the Race to the Moon - Autobiography of an Apollo Rocket Scientist
by

John P. Hornung
This is the autobiography of a rocket scientist during the early years of NASA's Apollo Mission to the moon. This writing describes four chapters of his life. Three were significant in U.S. history; early school integration in the deep south, a period of brutality in the Marine Corps, and the race to land a man on the moon. A fourth chapter includes short stories of his Sea Scout adventures.
Related Categories