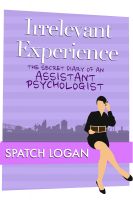 Irrelevant Experience: The Secret Diary of an Assistant Psychologist
The path to becoming a clinical psychologist isn't easy. Good grades, work experience, and getting a spot on the fiendishly competitive doctoral course, make it hard to break into. Friendships, rivalries, and climbing the career ladder come with the territory after graduation. Embarrassing parents, Facebook addictions and a quarter-life crisis are entirely optional.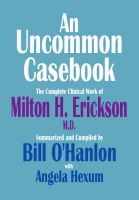 An Uncommon Casebook: The Complete Clinical Work of Milton H. Erickson, M.D.
(5.00 from 1 review)
A summary and description of the clinical cases of the late psychiatrist and hypnotherapist, Milton H. Erickson, M.D., compiled by one of his former students, the psychotherapist Bill O'Hanlon.