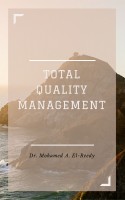 Total Quality Management
by

Dr. Mohamed A. El-Reedy
The aim of this book is to help and assess anyone who need to know about Project management professional in an easy and practical way. This book presents to you the concept of project management in a series of small subject that cover all PMP elements but our target is to be easy and applicable in our real business life.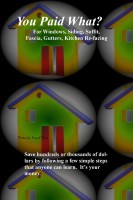 You Paid What?
by

Samuel David
Adding new siding, windows, Roof, Soffit Gutters. Most likely you will pay way too much. In homes salespeople are pros. Learn the Products, learn their process (chapters 23 on). Example: Big Box Store roof bid @7400 with a 500 dollar gift card in their store. Same materials, same warranty done for 2400. Read the book, learn the products then how they get you to buy in your home.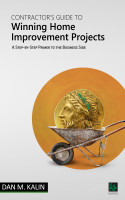 Contractor's Guide to Winning Home Improvement Projects
by

Dan Kalin
A concise guide to the business aspects of home improvement contracting. Covers the topics of marketing, branding, proposals/bids, contracts, collections, lawsuits, and online reputation management. Filled with "what to do" and "what not to do" examples, written in easy to understand language for the business novice. Answers the question, "Why am I not winning my fair share of bids?"