Types of Valves in Piping
by

Gustavo Cinca
Types of Valves in Piping Types of Valves - Tables to estimate man hours of assembly This publication describes the types of traditional valves used in piping systems. The book includes, as a supplement, tables with records of man-hours required for the assembly of threaded, flanged, butt welded and wafer valves.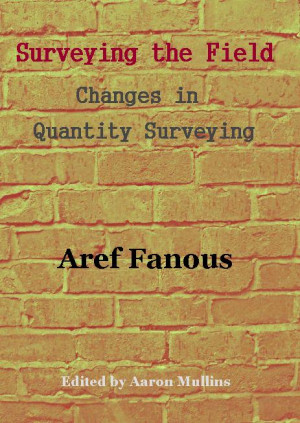 Surveying the Field: Changes in Quantity Surveying
by

Aref Fanous
This book details the changing role of the quantity surveyor. It compares traditional expectations with the changes have occurred, and why these are necessary in the modern world. Including the presentation of original research conducted with Coventry University. The book contains valuable information for academics, quantity surveyors and other agents associated with the construction industry.