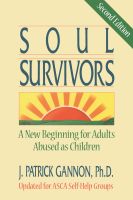 Soul Survivors: A New Beginning For Adults Abused As Children
by

J. Patrick Gannon
Soul Survivors: A New Beginning for Adults Abused As Children is the republishing of a classic self-help manual for adult survivors and described as a "model of clarity and organization" by PW. This eBook edition serves as the "Big Book" for an international self-help group called ASCA (Adult Survivors of Child Abuse) and includes all meeting materials allowing anyone to start an ASCA meeting.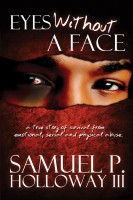 Eyes Without A Face: A True Story of Survival from Emotional, Sexual and Physical Abuse
by

Samuel P. Holloway III
This is a riveting emotional story of rape, prostitution, molestation, child abuse, incest, sexual abuse, family rejection, bullying, domestic violence, and finding peace. It's a lot, but it's a must read. GOD didn't leave Samuel. HE kept him here to share this story to help heal and educate others. This book is definitely a page-turner.