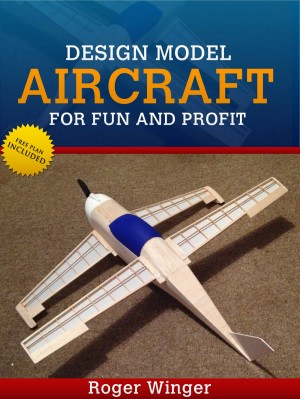 Design Model Aircraft for Fun And Profit
by

Roger Winger
This book is about the steps taken to design radio control model aircraft from start to finish. I show readers and prospective designers, how to create a successful flying aircraft, specifically the Quickie Q1. Drawing the aircraft using Computer Aided Design for accuracy and professionalism, the Quickie prototype aircraft is then built and flown, free plans are included with the book!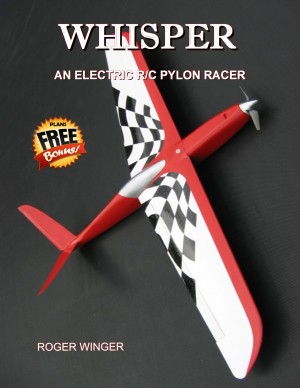 Whisper, an Electric R/C Pylon Racer
by

Roger Winger
The Whisper is a high speed electric pylon racing remote control aircraft. Plans drawn in CAD and instructions to build your own Whisper, are included with the book. Many successful models have been built of the Whisper. All wood and an easy build provides a great flying model aircraft. Great looks and a low cost airframe will provide many hours of fun R/C flying.