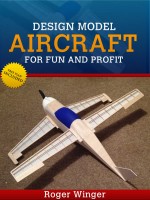 Design Model Aircraft for Fun And Profit
by

Roger Winger
This book is about the steps taken to design radio control model aircraft from start to finish. I show readers and prospective designers, how to create a successful flying aircraft, specifically the Quickie Q1. Drawing the aircraft using Computer Aided Design for accuracy and professionalism, the Quickie prototype aircraft is then built and flown, free plans are included with the book!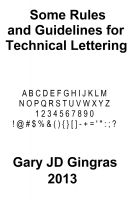 Some Rules and Guidelines For Technical Lettering
by

Gary Gingras
As an instructor of manual drafting, I needed a better reference document for high school and community college students than what I found published in textbooks. This ebook version includes links to examples of technical lettering on the internet.