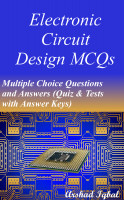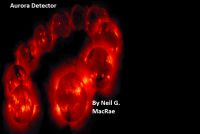 Radio Aurora Detector
by

Neil MacRae
An aurora detector is a device that detects when auroras are going to occur. An aurora is caused due to various elements and factors that are later discussed between our Earth and the Sun, and only happen in the Polar Regions on Earth. An aurora can cause havoc and lead to the loss of radio signals, telephone network, and electrical power in Polar Regions on Earth.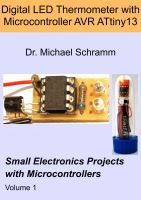 Digital LED Thermometer with Microcontroller AVR ATtiny13
by

Michael Schramm
Build a digital Celsius/Fahrenheit thermometer from only a few, inexpensive parts which are readily available! Temperature range is from -55 up to +125 °C (-67 ... 257 °F) at great accuracy. Display is done through LEDs. Key components are a microcontroller Atmel AVR ATtiny13 and a digital temperature sensor Dallas/MAXIM DS18B20. Book gives in-depth description and explains the mc program.