Being Anxious: Help for Social Anxiety
by

David Tuffley
Practical, down-to-earth advice on what Social Anxiety is, what causes it and how you can deal with it. In this no-nonsense how-to guide you will get a set of Cognitive Behaviour Therapies that have been proven to work with a generation of sufferers. – use them, safe in the knowledge that these have already worked for countless people already, people who now live richer, more satisfying lives.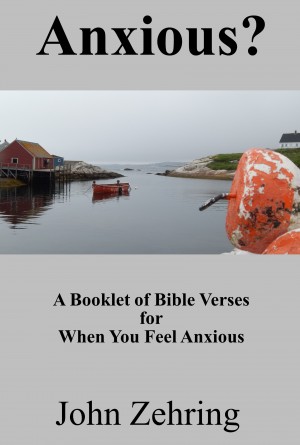 Anxious? A Booklet of Bible Verses for When You Feel Anxious
by

John Zehring
A booklet of two dozen bible verses and explanations for when you feel anxious. The verses form a spiritual first-aid kit for times of anxiety or worry. This work provides a quick and easy resource for you to use as an aid to calm, comfort, heal and bring you peace – not just an emotional peace, but the peace that comes by the gift from God.
Related Categories