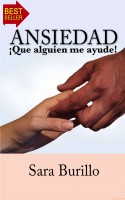 Ansiedad ¡Que alguien me ayude! Sara Burillo
by

Sara Burillo
Si quiere eliminar su ansiedad, aquí tiene la solución. Está a tiempo de conseguirlo. La solución está a su alcance, da igual dónde se encuentre, el tiempo que lleve con ella, o la edad que tenga. Este libro le dará todos los pasos para conseguirlo. El método probado para dejar su ansiedad atrás. ¡¡¡Los secretos para eliminar la ansiedad y todas las claves para quitar tus síntomas!!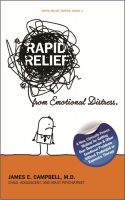 Rapid Relief From Emotional Distress
by

James E. Campbell, M.D.
A new, clinically proven method for getting over depression and other emotional problems without prolonged or expensive therapy. This is Book One in the author's four-book Rapid Relief Series. It breaks important new ground in mental health care. Dr. Campbell offers many techniques that can be effectively used as "self-help" methods to achieve Rapid Relief from Emotional Distewaa.
Related Categories