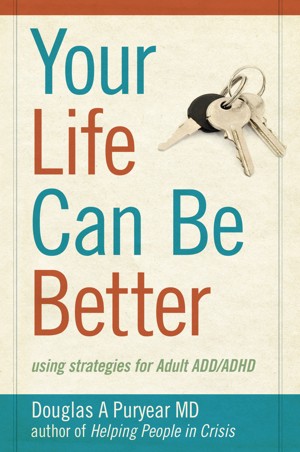 Your Life Can Be Better: using strategies for Adult ADD/ADHD
by

Douglas A Puryear MD
(5.00 from 2 reviews)
this ADD book is different: -it is by a psychiatrist, about his own struggles with ADD and those of his patients and his friends. -it is personal, about real people coping with real problems. -it is about strategies, not about medications or the history, definition or diagnosis of ADD. -it is not academic. it is interesting and light reading, with lots of helpful information and ideas.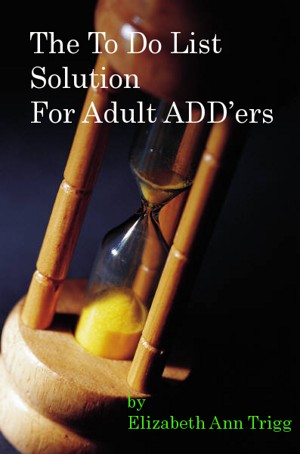 The To Do List Solution For Adult ADD'ers
by

Elizabeth Ann Trigg
(5.00 from 1 review)
I do know exactly what it feels like to enthusiastically write a lengthy To Do list at midnight for the next day only to wake up in a different frame of mind and be so overwhelmed by the list written the night before that I feel unable to tackle the first thing on the list. What if there were an ADD-friendly daytimer? A To Do List that was compatible with ADD traits? This book CAN help!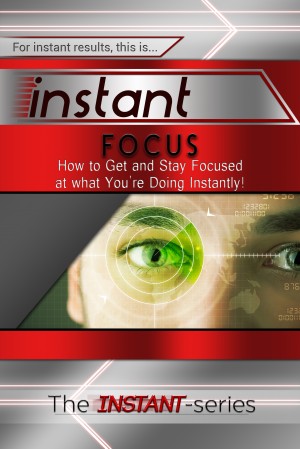 Instant Focus - How to Get and Stay Focused at what You're Doing Instantly!
by

The INSTANT-Series
(5.00 from 1 review)
Having trouble focusing? Do you find yourself lost and confused whenever you're supposed to focus on something or someone, distracted by every tiny thing? Not only is this a common problem, but it's becoming worse with ever-increasing information overload and entertainment crave competing for our attention. Focus now with "Instant Focus" to take back control of what's important you must do!