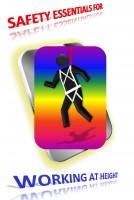 Safety Essentials For Working At Height
by

Sean C Fourie
This ebook discusses the requirements to manage the safety of individuals that are working in elevated positions. It provides information and guidance on the risk assessment, hazard analysis, control of the hazards, different fall protection options and responsibilities. The preparation, implementation, monitoring and updating of a written program to manage working at height safety is discussed.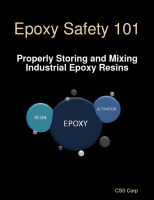 Epoxy Safety 101: Properly Storing and Mixing Industrial Epoxy Resins
by

CSS Corp
There are many formulations and varieties of epoxy appropriate for a wide range of purposes; almost all are strongly adhesive, electrically insulating, and heat resistant. When working with an industrial epoxy of any kind, you will need to take precautions. This e-book addresses some of the hazards and safety precautions of working with industrial epoxy resins.