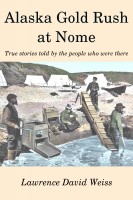 Alaska Gold Rush at Nome
by

Lawrence David Weiss
These are true stories of the Nome gold rush immortalized by the voices of the journalists and miners who lived through those exciting and dangerous times. Some of the miners made fabulous fortunes in gold pulled from the sands and creek beds around Nome. But other stories involve murder, theft, suicide, epidemics, starvation, claims jumping, freezing to death, and poverty.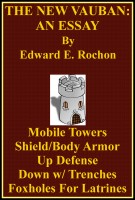 The New Vauban: An Essay
by

Edward E. Rochon
Mobile towers suggested for defense over trenches in conventional warfare. Interchangeable body armor and shields through piecework parts. Mole machines, earthquake warfare and deep citadels reviewed and opined upon. Basics of fortification is discussed.