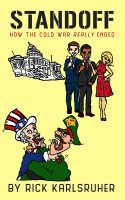 Standoff, How The Cold War Really Ended
by

Rick Karlsruher
(4.96 from 23 reviews)
What if everything you thought you knew about how the Cold War ended was wrong? Forget about Reagan, Gorbachev and the Pope. When the superpowers decided they couldn't blow each other off the face of the Earth, other plans had to be created. Think of Dr. Strangelove meets Barney Fife meets Angie Tribeca while wagging the dog. Standoff is the participants' story...and they are sticking to it!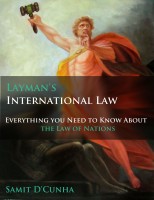 Layman's International Law: Everything You Need to Know About the Law of Nations
by

Samit D'Cunha
"Layman's International Law" is a one-of-a-kind guide designed to teach anyone the basics of public international law. Marked by a thorough and entertaining presentation of the complexities of international law, this book is ideal for people who have not previously studied law, people wishing to learn more about their rights under international law, or people entering the world of diplomacy.
Related Categories