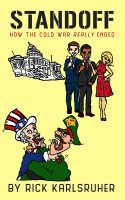 Standoff, How The Cold War Really Ended
by

Rick Karlsruher
(4.95 from 22 reviews)
What if everything you thought you knew about how the Cold War ended was wrong? Forget about Reagan, Gorbachev and the Pope. When the superpowers decided they couldn't blow each other off the face of the Earth, other plans had to be created. Think of Dr. Strangelove meets Barney Fife meets Angie Tribeca while wagging the dog. Standoff is the participants' story...and they are sticking to it!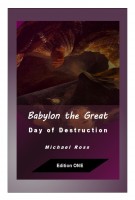 Babylon the Great: Day of Destruction, Edition One
by

Michael Ross
Do you want to know the future of a great nation before its Day of Destruction? Is nuclear war around the corner? Are educated guesses for this Day of Destruction possible by analyzing ancient historical parallels and the Hebrew calendar? Learn what pastors and priests refuse to mention. Learn about America and its scheduled Day of Destruction -- before it happens.
Related Categories