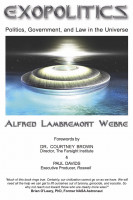 Exopolitics: Politics, Government, and Law in the Universe
by

Alfred Lambremont Webre
EXOPOLITICS is the evolution of Alfred Lambremont Webre's groundbreaking work as a futurist at the Stanford Research Institute, where in 1977 he directed a proposed extraterrestrial communication study project for the Carter White House. It reveals that we live on an isolated planet in the midst of a populated, evolving, and highly organized multi-dimensional Universal society.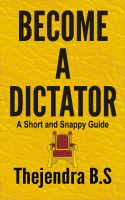 Become a Dictator - A Short and Snappy Guide
by

Thejendra B.S
(3.33 from 3 reviews)
Have you ever thought of becoming a dictator of some country and terrorizing its people for a few decades? Then look no further. Everything you wanted to know about how to become a dictator, but were too embarrassed to ask is available right here in this concise guide. It contains the most comprehensive specifications for every aspiring dictator.