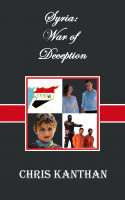 Syria: War of Deception
by

Chris Kanthan
The mainstream narrative about the Syrian war is sheer propaganda. The truth about this war: it was Project Mujahideen 2.0 - a proxy war waged with extremists and terrorists. To understand this war, is to know how the world works. This book has shocking revelations about the Syrian war, ISIS, propaganda, globalism and even social engineering.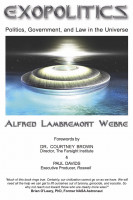 Exopolitics: Politics, Government, and Law in the Universe
by

Alfred Lambremont Webre
EXOPOLITICS is the evolution of Alfred Lambremont Webre's groundbreaking work as a futurist at the Stanford Research Institute, where in 1977 he directed a proposed extraterrestrial communication study project for the Carter White House. It reveals that we live on an isolated planet in the midst of a populated, evolving, and highly organized multi-dimensional Universal society.
Related Categories