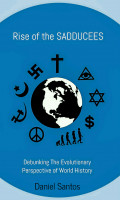 Rise of the Sadducees: Debunking the Evolutionary Perspective of World History
by

Daniel Santos
WHAT THIS BOOK IS ABOUT: This book demonstrates that the scientific and philosophical theories supporting Western Democracies are lies. They are not just false in the sense of their lack of accuracy. They are lies in the sense of intentionally constructed fraud. The supporting evidence for the book consists of over 1,300 bibliographical references of scholarly, peer-reviewed and primary sources.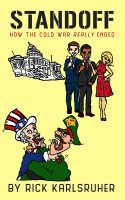 Standoff, How The Cold War Really Ended
by

Rick Karlsruher
(4.95 from 22 reviews)
What if everything you thought you knew about how the Cold War ended was wrong? Forget about Reagan, Gorbachev and the Pope. When the superpowers decided they couldn't blow each other off the face of the Earth, other plans had to be created. Think of Dr. Strangelove meets Barney Fife meets Angie Tribeca while wagging the dog. Standoff is the participants' story...and they are sticking to it!
Related Categories