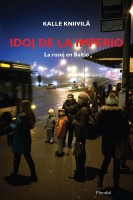 Idoj de la imperio. La rusoj en Baltio
by

Kalle Kniivilä
En Estonio, Latvio kaj Litovio loĝas miliono da ruslingvanoj – unu el la plej grandaj minoritatoj de Eŭropa Unio. Kiam la landoj de Baltio sendependiĝis, multaj el la rusoj restis sen civitaneco en ajna lando. Ili ne malofte estas traktataj kiel fremduloj en la lando kie ili naskiĝis aŭ vivis la plej grandan parton de sia vivo. Sed ĉu vere la ruslingvanoj estas la kvina kolono de Putin?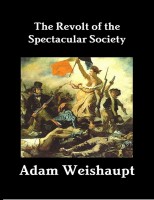 The Revolt of the Spectacular Society
by

Adam Weishaupt
The elite control not just the economy but also how people think. To maintain their power, they have to seduce and condition the ordinary people into sharing their value system. By controlling what students are taught at schools and colleges and by ensuring that the media reflects only their ideology, the elite exercise total mind control over the population. It's time to revolt.
Related Categories