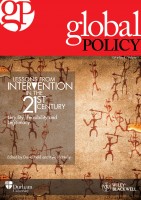 Lessons from Intervention in the 21st Century: Legality, Feasibility and Legitimacy
by

Global Policy
Debates about military intervention, humanitarian or otherwise, typically involve three issues: the legality of intervention in relation to international law, the legitimacy of the intervention to the wider public and the feasibility of proposed interventions. Edited by David Held and Kyle McNally, this e-book brings together world-class academics and practitioners to comment on these issues.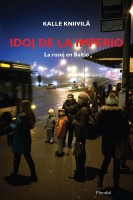 Idoj de la imperio. La rusoj en Baltio
by

Kalle Kniivilä
En Estonio, Latvio kaj Litovio loĝas miliono da ruslingvanoj – unu el la plej grandaj minoritatoj de Eŭropa Unio. Kiam la landoj de Baltio sendependiĝis, multaj el la rusoj restis sen civitaneco en ajna lando. Ili ne malofte estas traktataj kiel fremduloj en la lando kie ili naskiĝis aŭ vivis la plej grandan parton de sia vivo. Sed ĉu vere la ruslingvanoj estas la kvina kolono de Putin?
Related Categories