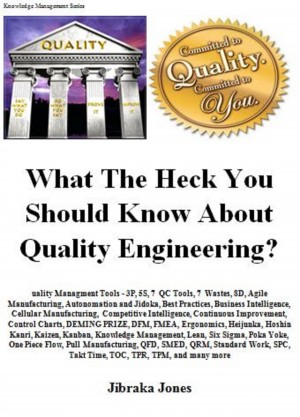 What The Heck You Should Know About Quality Engineering?
by

Jibraka Jones
This eBook explains 50 Quality Management Tools - 3P, 5S, 7 QC Tools, 7 Wastes, 8D, Agile Manufacturing, Jidoka, Best Practices, Business Intelligence, Cellular Manufacturing, Competitive Intelligence, Continuous Improvement, Control Charts, DEMING PRIZE, DFM, FMEA, Ergonomics, Heijunka, Hoshin Kanri, Kaizen, Kanban, Knowledge Management, Lean, Six Sigma, and more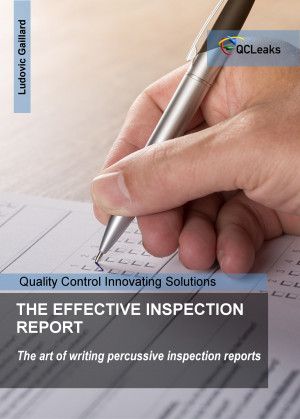 The Effective Inspection Report
by

Ludovic Gaillard
The drafting of an inspection report is an art. In this manual you will find all the keys that will make your reports essential documents for all your internal or external clients. An effective inspection report will also be a tool for you to increase your reputation but also to demonstrate your competence and expertise.