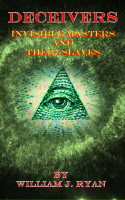 Deceivers
by

William J. Ryan
An Elite club of 13 members runs the world. Follow John as he is asked to join this elite club and what it entails. See how the filthy rich stay that way and what lengths that they will go to in order the have what they want when they want it.
Kids on Trump: America's Children On President Trump
by

Marie Korman
WARNING-This is not a book about politics! This is a book about the power of children and all individuals to create change in the world by bravely taking action to have their voices heard. So fasten your seat belt and enjoy the roller coaster ride, as you discover if kids think Donald Trump is "Tremendous" or a "Total Disaster"!