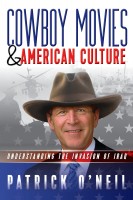 Cowboy Movies & American Culture,Understanding the Invasion of Iraq
by

Patrick O'Neil
The iconic image of the American cowboy is a dominant symbol in American culture today, and it is a central theme in this book. George W. Bush adopted that cowboy image as a key part of his presidential personality, and he used the ideology inherent in that image to pursue what was one of the most catastrophic geopolitical blunders in recent history, the invasion of Iraq.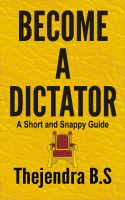 Become a Dictator - A Short and Snappy Guide
by

Thejendra B.S
(3.33 from 3 reviews)
Have you ever thought of becoming a dictator of some country and terrorizing its people for a few decades? Then look no further. Everything you wanted to know about how to become a dictator, but were too embarrassed to ask is available right here in this concise guide. It contains the most comprehensive specifications for every aspiring dictator.
Related Categories