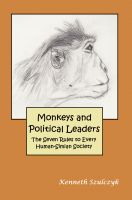 Monkeys and Political Leaders – The Seven Rules to Every Human-Simian Society
(5.00 from 1 review)
After I moved to the northern jungles of Malaysia, I watched, observed, and studied from the safety of my window a troop of long-tail macaque monkeys in their natural habitat.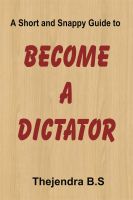 Become a Dictator - A Short and Snappy Guide
(3.33 from 3 reviews)
Have you ever thought of becoming a dictator of some country and terrorizing its people for a few decades? Then look no further. Everything you wanted to know about how to become a dictator, but were too embarrassed to ask is available right here in this concise guide. It contains the most comprehensive specifications for every aspiring dictator.