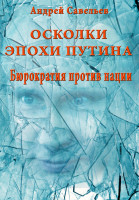 Осколки эпохи Путина. Бюрократия против нации.
by

Андрей Савельев
Книга является первой частью двухтомного издания "Осколки эпохи Путина" и представляет собой авторские зарисовки "включенного наблюдателя", сделанные в период работы в Государственной Думе. Депутатские полномочия позволили заглянуть за кулисы власти, творящей беззаконие на каждом шагу и предающей национальные интересы России каждым своим деянием. Они дают понять, с какой ненавистью правящий режим.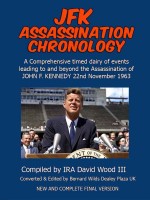 JFK Assassination Chronology
by

Bernard Wilds
This chronology structures, the detailed timeline of characters and events before, during, and after the assassination of John F. Kennedy, the 35th President of the United States.
Related Categories