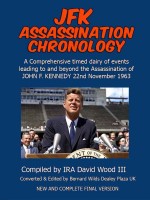 JFK Assassination Chronology
by

Bernard Wilds
This chronology structures, the detailed timeline of characters and events before, during, and after the assassination of John F. Kennedy, the 35th President of the United States.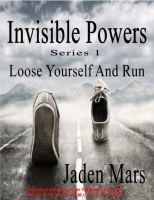 Invisible Powers - Loose Yourself And Run
by

Jaden Mars
(5.00 from 2 reviews)
Uncover hidden areas of supernatural power which influence & govern you. Two powerful forces exposed & their direct conflict with one another; God and Satan. A 3rd, the Christian, has available power just waiting to be used. Learn to recognize the voice of all three powers & discover how to walk in & exercise the gift of discernment. Confidence & personal power is your reward.
Related Categories