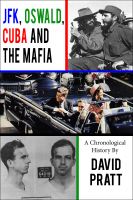 JFK, Oswald, Cuba, and the Mafia
by

David Pratt
In his years of research on the assassination of John F. Kennedy, David Pratt, a respected scholar, noticed a gap in the literature: the absence of a work that simply presents the evidence and allows readers to judge. This book fills that gap by offering a timeline of firmly established evidence. No theories or conspiracies. But the evidence does not support the Warren Commission verdict.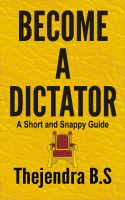 Become a Dictator - A Short and Snappy Guide
by

Thejendra B.S
(3.33 from 3 reviews)
Have you ever thought of becoming a dictator of some country and terrorizing its people for a few decades? Then look no further. Everything you wanted to know about how to become a dictator, but were too embarrassed to ask is available right here in this concise guide. It contains the most comprehensive specifications for every aspiring dictator.
Related Categories