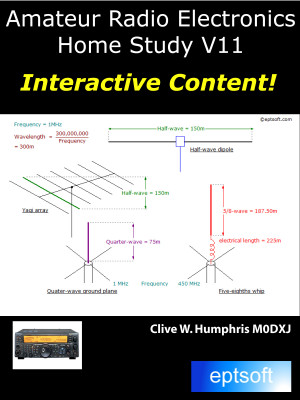 Amateur Radio Electronics V11 Home Study
by

Clive W. Humphris
An enhanced eBook published in full colour. Now including extensive interactive content enabling exploration by inserting any values that would occur in a real situation whereby the graphics are redrawn to reflect those changes. Calculations can be also tested against any standard subject textbook to compare the results.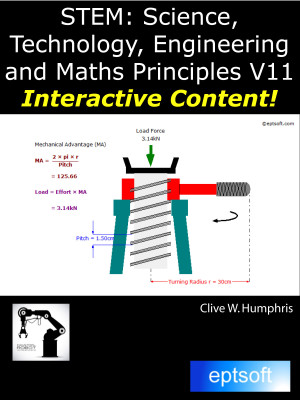 STEM: Science, Technology, Engineering and Maths Principles V11
by

Clive W. Humphris
A combined eBook title containing all eptsoft STEM topics available in one place. The huge number of pages in this title does not allow us to include the interactive content of our other enhanced eBooks. See below. First published in 1992 has been used extensively in schools & colleges worldwide and continually updated.