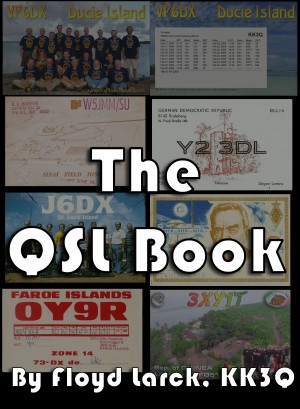 The QSL Book
by

Floyd Larck
Re-written from start to finish, includes a new section on adding foreign language notes to your outgoing QSL cards. An eBook to help new and not so new hams with the chores of sending and receiving QSL cards for ham radio contacts.
Plain-English Study Guide for the FCC Amateur Radio General Class License
by

Richard Clem
This is a study guide for the General Class FCC Amateur (Ham) Radio license. Even if you have minimal background in radio or electronics, you will be able to pass the test after reading this study guide. All of the material is presented in an easy to understand manner, and each section is followed by the actual questions that will appear on the test.