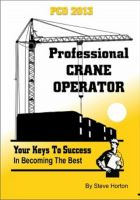 Professional Crane Operator : Your Keys to Success in Becoming the Best
Want to become a Professional Crane Operator? Crane operators are in demand all around the globe. This manual contains ideas, philosophies, experiences and facts that can assist operator candidates to the top of this greatly rewarding career. Formulating basic habits by following these proven methods can be the Keys to Your Success.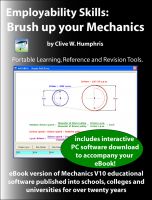 Employability Skills: Brush up your Mechanics
If you are looking for an easy and enjoyable way to improve your employability skills then our Brush Up series of eBooks is for you. Published as an eBook version of fully interactive educational software published by eptsoft to schools, colleges and universities for over twenty years and now available as a portable, learning, reference and revision tools for students.