Demonocratic Party Politics
by

Den Warren
The present-day Democratic Party in United States politics, as a whole, not individuals in it, has shifted far from being a "progressive" party; and far from being a "liberal" party.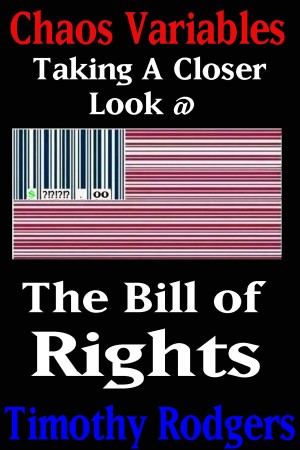 Chaos Variables - Taking A Closer Look at the Bill of Rights
by

Timothy Rodgers
This free eBook will offer new perspective on how we see the Bill of Rights. Many face rights violations on a daily basis and have no options or defense from not only the government among other organizations; but, other individuals. Many people demand respect for their rights while they manage to lose sight of respect for the rights of others.
Related Categories