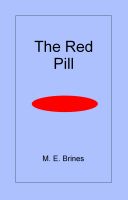 The Red Pill
by

M.E. Brines
(5.00 from 1 review)
The horrifying "ultimate book on conspiracy theories." Does a cabal of evil financiers dominate Western civilization? This book examines the how and the why, investigating the relationship of modern politics and ancient religion, revealing who "they" are and their plans for your future.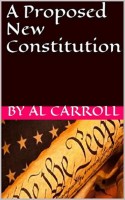 A Proposed New Constitution
by

Al Carroll
(3.15 from 13 reviews)
Fifteen proposals for a new constitution and constitutional convention that would end the power of the 1%, guarantee voting rights, limit corporate power, guarantee privacy, and end American colonialism and wars far sooner. Ending Citizens United, or passing just one amendment will not be enough. Protests or voting will not be enough. A new constitution of, by, and for the people, NOW!