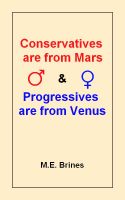 Conservatives are from Mars & Progressives are from Venus
by

M.E. Brines
(4.50 from 2 reviews)
Why do those who disagree with you politically believe the ridiculous things they do? Why don't they see what's so obvious? How does the Progressive Mentality differ from the Conservative Mentality? What are their origins? Their motivation? Their goals? What part does religion play in political worldviews – for BOTH sides. What does the Culture War mean for the future of the US.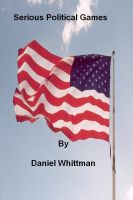 The New Constitution
by

Daniel Whittman
(4.00 from 2 reviews)
Because of creeping socialism and communism, the growing police state, lack of public safety, government indoctrination centers for children, porous borders,obscene attempts at justice, regular laws violating the second amendment,theft of social security, career rulers, media propaganda and anti-economy taxes a new constitution is necessary to avoid a bloody revolution. Foreword for critics.
Related Categories