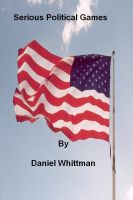 The New Constitution
by

Daniel Whittman
(4.00 from 2 reviews)
Because of creeping socialism and communism, the growing police state, lack of public safety, government indoctrination centers for children, porous borders,obscene attempts at justice, regular laws violating the second amendment,theft of social security, career rulers, media propaganda and anti-economy taxes a new constitution is necessary to avoid a bloody revolution. Foreword for critics.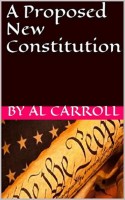 A Proposed New Constitution
by

Al Carroll
(1.00 from 2 reviews)
Fifteen proposals for a new constitution and constitutional convention that would end the power of the 1%, guarantee voting rights, limit corporate power, guarantee privacy, and end American colonialism and wars far sooner. Ending Citizens United, or passing just one amendment will not be enough. Protests or voting will not be enough. A new constitution of, by, and for the people, NOW!
Related Categories