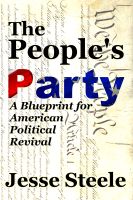 The People's Party: A Blueprint for American Political Revival
Solve America's political issues. We agree on so much. Let's not lose our nation over our few differences. Here is an outline of the situation and a few good word pictures to help us move forward, including seashells and pizza parties. Let's have at it. It's time for The People's Party!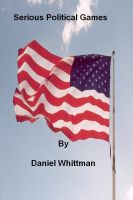 The New Constitution
(4.00 from 2 reviews)
Because of creeping socialism and communism, the growing police state, lack of public safety, government indoctrination centers for children, porous borders,obscene attempts at justice, regular laws violating the second amendment,theft of social security, career rulers, media propaganda and anti-economy taxes a new constitution is necessary to avoid a bloody revolution. Foreword for critics.