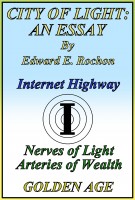 City of Light: An Essay
by

Edward E. Rochon
Build a three cable communications system into all user sites with a broadcast backup securing cell phones and broadcast media on an emergency basis. Build an Interstate Fiber Optic Highway to secure full employment and prosperity for America. Post-industrial age regeneration after Reagan and Obama's deleterious effects on U.S. power.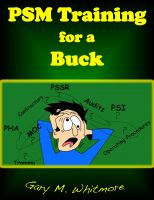 PSM Training For A Buck
by

Gary M. Whitmore
This eBook provides general awareness training on OSHAs PSM standard. It covers all 14 elements of the standard and has 43 questions and answers. It's a bargain!