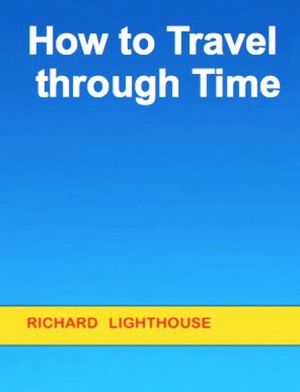 How to Travel through Time
by

Richard Lighthouse
This short technical note describes an approximate math solution for Time Travel involving relativity and very brief time intervals. Time Travel is made possible by exploiting the fact that our universe literally blinks, off and on, at a high frequency of 1.1 THz. A background in physics, calculus, or engineering is helpful to understand this ebook.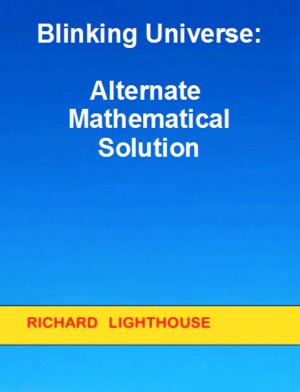 Blinking Universe: Alternate Mathematical Solution
by

Richard Lighthouse
This short technical paper presents an alternate mathematical approach for determining the blinking frequency of our universe. Basically, if we use the Anthropic Principle, we convert a "fundamental" energy of 70.6 milli electron-volts into a frequency, it results in 1.1 THz.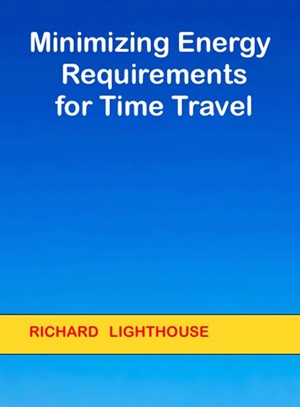 Minimizing Energy Requirements for Time Travel
by

Richard Lighthouse
This short technical note provides a possible solution for minimizing the energy required for time travel. By utilizing parallel universes with smaller changes for the speed of light (dc) over the same time interval, a 3 step process can be used to arrive at the desired destination, but with a lower energy consumption (electric charge). Parallel universes are discussed.