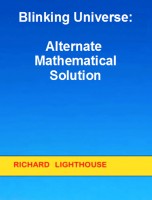 Blinking Universe: Alternate Mathematical Solution
by

Richard Lighthouse
This short technical paper presents an alternate mathematical approach for determining the blinking frequency of our universe. Basically, if we convert a "fundamental" energy of 66.6 milli electron-volts into a frequency, it results in 1.039 THz. This can be demonstrated using the Anthropic Principal, the fundamental temperature/freezing point of water, and the Boltzmann constant.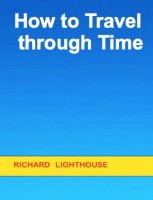 How to Travel through Time
by

Richard Lighthouse
This short technical note describes an approximate math solution for Time Travel involving relativity and very brief time intervals. Time Travel is made possible by exploiting the fact that our universe literally blinks, off and on, at a high frequency of 1.039 THz. A background in physics, calculus, or engineering is helpful to understand this ebook.