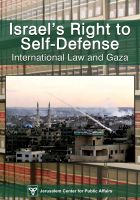 Israel's Right of Self-Defense: International Law and Gaza
This volume provides a review of Israel's unprecedented consideration of questions of international law when forced to go to war to defend its civilian population from attack, with a particular focus on the Gaza war of 2008-2009. Israel gives more thought to upholding the laws of war during its military operations than any other nation in history.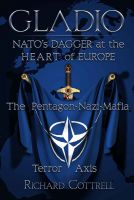 GLADIO - NATO'S Dagger at the Heart of Europe: The Pentagon-Nazi-Mafia Terror Axis
Masquerading as a rear guard against a Communist takeover, NATO's covert special forces are in reality a hideous cancer poisoning European democracy. NATO was behind the Red Brigades and RAF; the murders and attempts on the lives of heads of state: Aldo Moro, Robert Maxwell, Olaf Palme, Pope John Paul II, and JFK; and the false-flag train bombings in London, Madrid and Bologna.