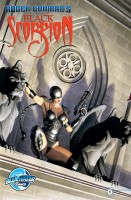 Roger Corman's Black Scorpion #0
by

Bluewater Productions
Roger Corman's femme fatale superhero gets reborn, as Black Scorpion, once again prowling the streets of Angel City. In this dark redux of the popular film and TV series, Detective Darcy Walker, consumed with revenge by the murder of her father, dons a mask to strike at criminals that deem themselves above the law.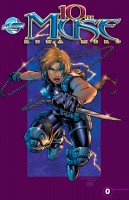 10th Muse #0
by

Bluewater Productions
This special, one shot includes bonus material never before seen. Greek mythology has documented the nine Muses, the inspirational daughters of the almighty Zeus. But history forgot one-- the Tenth Muse. Emma, Brett, and Dawn were the best of friends-- until Emma disappeared, leaving only a note saying goodbye.