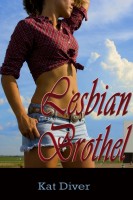 Lesbian Brothel
by

Kat Diver
Warning: Contains explicit descriptions of lesbian sexual acts. Intended for adults over the age of 18. Lesbian Brothel tells the tale of Jennifer and Sofia's wild sexual adventures at a secret lesbian brothel outside Las Vegas. Jennifer is a lesbian who expertly seduces and satisfies her sexy, unsuspecting straight friend during a surprise stop at the Sapphic sex club.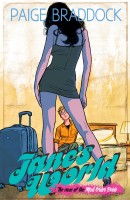 Jane's World
by

Paige Braddock
Jane's PayBuddy account gets hacked and she inadvertently purchases a mail order bride from the Eastern Bloc.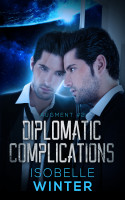 Diplomatic Complications
by

Isobelle Winter
After defeating an alien invasion, Earth has taken its place in the interstellar community. But not all alien species are thrilled to welcome humanity, and it's Benjamin's job to work with those species to prevent wars. The Aradon pose the biggest challenge of his career. Not only is there little information about their history or culture, it seems they don't actually sign treaties...