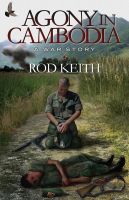 Agony in Cambodia: A War Story
by

Rod Keith
It's September, 1963, during the early stages of the Vietnam War. S/Sgt. Bill Harper and his A-Team are in Cambodia for one last mission before going back to the States. His team encounters small arms fire and RPG strikes that bring them down on the banks of the Mekong. Captured by a merciless enemy, his Team decimated, the only question in his mind was this: could he live long enough to escape.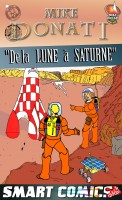 De la Lune à Saturne
by

Mike Donati
Découvrez une aventure de science fiction par Mike Donati! " De la Lune à Saturne" vous propose une histoire de BD pleine de rebondissements avec Selfi ! 22 pages en noir et blanc.