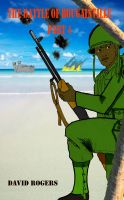 The Battle for Bougainville part 4
This is an illustrated movie-style comic book. It is a world war 2 fictional account about American minority Army battalions getting sent to the Solomon Islands in the Southwest Pacific to help out in the struggle to defeat The Imperial Japanese Army.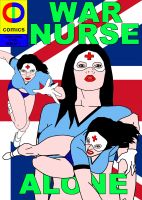 War Nurse: Alone
What drives an English nurse called Patricia Parker to fight a U-Boat full of Nazis, wearing only her underwear. This is a tongue in cheek revamp of the Domain free heroine from the Golden Age of Comics. The 42 full colour pages also introduce several supporting characters, including Churchill, Tesla, Crowley and Wotan(Thor). This is a WWII fist fest with an occult and steampunk science subplot.